Here are our upcoming events

Please note TIME CHANGE: each screening will begin at 9:30!
The National Black Theatre Festival is coming to Winston-Salem and we are going to be there. Yes, the NBTF is primarily about theatre, but they have a film festival, too. And this year we are a part of it!
We'll be screening In Pursuit of Justice on August 3, 4, & 5 at a/perture cinema. Bring your coffee, every screening is at 9:30AM. They will be followed by a short Q&A. But no worries, we'll get you out in time for lunch. Special note, our tentative plan is that Chris Mumma and Johnny Beck will be in attendance for Saturday's Q&A! We'll keep you posted.
There will be 32 films screened at the NBT(Film)Festival.
Chick here to visit the Film Festival's YouTube Channel to see what else is playing. And the best news? All screenings are FREE!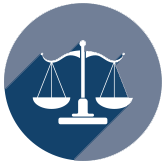 Support This Project
With your contribution, we can make a powerful impact on our nation. Help bring criminal justice reforms to the rest of the country.
In Pursuit of Justice is a fiscally sponsored project of the International Documentary Association (IDA), a 501(c)(3) non-profit organization. Contributions are payable to the IDA and are tax-deductible to the extent permitted by law.