Here are our upcoming events

Join us at the RiverRun International Film Festival in Winston-Salem! We'll be screening our film twice.
Friday, April 20 @ 5:00 at SECCA (Southeastern Center for Contemporary Art) and,
Saturday, April 28 @ 4:00 at our old friend the Hanesbrands Theatre.
Tickets for both screenings are available through RiverRun's website.
Please let us know you are coming!
And, if you enjoy the film please remember to vote for us as the Audience Choice Award!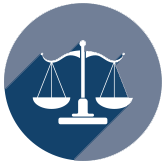 Support This Project
With your contribution, we can make a powerful impact on our nation. Help bring criminal justice reforms to the rest of the country.
In Pursuit of Justice is a fiscally sponsored project of the International Documentary Association (IDA), a 501(c)(3) non-profit organization. Contributions are payable to the IDA and are tax-deductible to the extent permitted by law.