Projects like this cannot happen without the participation of many people. Some donate their time, others their talent, and still others, their hard-earned cash.
This page is dedicated to the financial supporters who would like to help change the conversation about criminal justice reform in the United States.
We have received donations in amounts ranging from $20 – $5,000. Many donors, as you will notice, are donating multiple times in smaller amounts that make participating easier for them. Donations are cumulative for each donor. All repeat donors will have their gifts tallied prior to the final credits for the film being completed…to see what their final category of acknowledgment is for possible final film credits.
There are now new categories of donor support, and these will be updated by March 15. Final credits in the film begin at the $350+ level of support. However, ALL donors are recognized indefinitely on this website, our film's Facebook page upon receiving their donation, and on our events media materials.
So, take a last look now at how our donors are organized. They will all be re-categorized by donor amount after March 15th as we now move more quickly towards the completion of the film. For now, our hats are off to our wonderful, expanding community of supporters as you look at the campaigns they have participated in – including our current "Strike a Match" $5,000 challenge which ends March 27, 2017.
Current "Strike a Match!" $5,000K Challenge Donors / Deadline March 27th
Each donor's contribution has been DOUBLED in impact – made possible by matching funds from early supporters, Eva Wu & Randy Royer. Wouldn't you like to join this list? These donors must still reach the "Witness" category level of $350 or more to be included in the film's final credits. These donors have really stepped up to the challenge to date. We are very grateful!
Smeeta Sousa-Roy & Himanshu Gopalan
Millie Schultz
Susan Brittain
John & Cyndi Connery
Janet Joyner
Lynn Rohrs
Richard Reidy
Lenore Shamey
Alison & Patrick Turner
Ken & Suzie Jadoff
Sue Kneppelt
Doug Canavello
Donna Hibbert (2X Donor!)
Adrienne Livengood
Julie Palm
Jean Parks
Kenny Lee
Ashleigh Long
Daniel Lowe
Chris Simpson
Mamata Yamamadala
Barker French
Jenny Kim
Katherine Black
Tom Collins
Claudia Graham
Trena & Richard Hawkins
Maria Hicks
Monique & Ralph Pederson
Martine & Everette Strickland
Maggie West
Richard Woodruff
Shawn & Dotty Schmid
Debbie & Harry Price
Jean & Phil Waugh
Cathy & Glenn Kelley
Jo Dawson
Maria & Paul Feldman
Patty & Bruce Goodrich
Margaret Keller
Tom & Patty Ricono
Karen Kitchens-Law & Mary Law
Julianne & Phil Golden
Leslie & Dick Jamback
Patricia Johansson
Suzy McCally & Allen Joines
Anna & Dick Rubino Schneider
Elizabeth & John Motsinger
Seretha Masdon
Randy Royer & Eva Wu
Herman Schmid & Cindy Naylor
Rebecca Taylor
Steve Eller
Marjorie Jamback
Beth Beale & Diane Spaugh
Thank You, "FIRST WAVE" Supporters! You Got Us Going!
Any donor who jumped in with support so early on were guaranteed recognition in the film's final credits – regardless of amount given!
Patty & Bruce Goodrich (2X donors!)
Cathy & Glen Kelley
Lenore Shamey (2X donor!)
Paige Dillon & Dan Lawlor
Tommie Melson & Sam Sanger (2X Donors!)
Caron Armstrong
Anonymous/Couple
Jo Dawson (2X Donor!)
Bill & Sue Browning
Drew Setchfield (2X Donor!)
Mary Law & Karen Kitchens-Law
Sue Kneppelt (2x Donor!)
Ann Zimmerman (3X Donor!)
Kathryn Setchfield
Pam Lepley & Matt Carpenter (3X Donors!)
Steve Scroggin & Karen Cross
Mitch Termotto & Scott Dahlin
Josh & Janet Loew
Julie Palm & Nelson Warner (3X donors!)
Margaret Elliott & Ann Shoffner (2X donors!)
Eva Wu & Randy Royer
Grace Ellis
Jeannette & Ron Caviness (2X Donors!)
Rev. Stewart Ellis
Nancy Mershon
Chris & Cindy Sheaffer (2X Donors!)
Jack & Susan Campbell
Eileen Young & Mignon Dobbins
Jim Burnham (2X Donor!)
Susan Brittain (2X Donor!)
Phyllis & Michael Oliphant (2X Donors!)
Tom Moore
Elisabeth & John Motsinger
Tina Wells
Carol & Bob Weldin
Hank Marsh
Keith Murphy
Janet Joyner
Ann Roberts
Kelley & Drew Hancock
David Swift
Joy Cameron
Ken Otterbourg & JoAnne Vernon
Shawn Angell
Meribeth Robinson
Crystal Simmons
Ralph & Carey D'Agostino
Sharon Wilmoth & Piper Millsaps
Matt & Cornelia Barr
Bernie Gaither
Joyce & Eric Townson
Mary Jo Keegan & Pam Knourek
Donna & Bill Lawler
Jenny Kim & Norma Jean Wilkes
Debra Powers Millay
Carroll Leggett
Thank You, "ROUGH CUT RIDERS!" You "Rode" Multiple New Versions of the Film. We could not have moved forward without these donors who took us to new heights on this wild editing ride phase of the film! They were rewarded with an evening event exclusively for them and their guests which included food, adult beverages,and footage never seen before from our film interviews. This group of donors would all need to still meet the $350+ "Witness" level of support to be included in the film's final credits. Twelve of them have already donated at that level – or more – securing their place in the film's final credits. Thank you all very much.
Tim Prout
Suzie & Ken Jadoff
Pam and Joe Dillon
Patty & Tom Ricono
Kay McKnight
Terri LeGrand
Anne & Charles Wilson
Leslie & Dick Jamback (2X Donors!)
Kate & David Lambeth
Lynda Goff
Cary Clifford
Buzz Turner
Shirley Fly
Michelle & Alex Schenker
Debbie Garner
Andi & Ken Ostberg
Pat & Don Johansson
Chris & Jack Ritchie
Joyce & John Setchfield
Jim & Jane Hanes
David Willard
Cynthia Jaramillo
Tommie Melson & Sam Sanger (2X Donors!)
David & Scottie Neill
Melody Thomson (2X Donor!)
Gayle Anderson
Gayle & Steve Tuch
Ken Steele
Rebecca Gibson
Jim & Lisa Schwartz
Dave Moffatt & Anne Garvey
Steve Lawing
Lynn Rohrs (2X Donor!)
Drew Setchfield (2X Donor!)
Cindy & Chris Sheaffer (2X Donors!)
Keith Stone
Anna Fadel
Gus Preschle
Joan Crewson
Debbie & Harry Price
Woody Clinard
Seretha Masdon & Janet Owen
Judie Holcomb-Pack
Everette & Martine Strickland
Barbara & Ricky Poteat
Christine Tozier
Pam Lepley & Matt Carpenter (3X Donors!!)
Jenny Moore
Virginia Davis
Margaret Scales & Graydon Pleasants
Nancy Smith
Tracey & Ken Maxwell
Carrie Galloway
Jane & Roxie Towns
Nataly Jackson
Phyllis & Michael Oliphant (2X Donors!)
Julie Palm (3X Donor!)
Tom Collins
Ruth Helein
Bonnie Crouse
Mark Wright
Larry Boles
Jean Eastwood
Karen Hanagan
Karen Chandler & Christine Benstead
Mike Mabe
Susan Brittain (2X Donor!)
Lois Roewade
Doreen Hughes & Diane Behar
Piers Clarkson
Linda Pass
Ann Zimmerman (3X Donor!)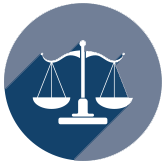 Support This Project
With your contribution, we can make a powerful impact on our nation. Help bring criminal justice reforms to the rest of the country.
In Pursuit of Justice is a fiscally sponsored project of the International Documentary Association (IDA), a 501(c)(3) non-profit organization. Contributions are payable to the IDA and are tax-deductible to the extent permitted by law.