Greg Taylor spent 17 years in prison for a murder he did not commit.
A precedent setting hearing set him free and rocked North Carolina's criminal justice system.
This landmark case highlights a groundbreaking legal process needed nationwide. The time is now.
How criminal justice
reform freed Greg Taylor
Greg Taylor spent 17 years in prison
for a brutal murder he did not commit.
A precedent setting hearing set him free and rocked
North Carolina's criminal justice community.
This landmark case highlights a groundbreaking
legal process needed nationwide.
It's Film Festival season and we're hitting the road!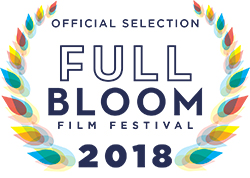 Full Bloom Film Festival in Statesville, NC. The Full Bloom Film Festival is dedicated to bringing quality, diverse, cinema to Statesville, NC, a multifaceted art-conscious city in North Carolina. Just North of Charlotte, there is something for everyone. FBFF will take place this year from September 13th – 15th in and around Historic Downtown Statesville. We're screening Friday, Sept. 14 at 3:15PM at 212 S. Center St. Come on out and join us.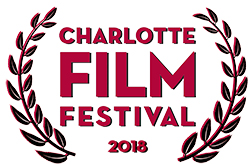 Friday, September 28 @ 7PM we'll be screening at the Charlotte Film Festival. In 2006, the Charlotte Film Festival was created to give established and emerging filmmakers a weekend festival to showcase their works for industry peers and avid enthusiasts of independent film. All films screen at the Ayrsley Cinemas.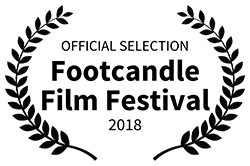 Then we're off to Hickory for the Footcandle Film Festival. The 2018 Footcandle Film Festival will screen 37 films during the course of the weekend. There are 10 feature-length films and 17 short films, all in a competitive field and eligible for awards determined by both judges and the audience. We're screening Sept. 30th at 4PM. Be sure to vote for us for the Audience Choice Award!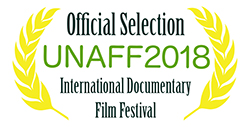 We are excited to be making our West Coast Premiere at the United Nations Association Film Festival in Palo Alto, CA. The festival takes place Oct. 18 – 28th.This year's theme TOMORROW? continues our two decades long celebration of the Universal Declaration of Human Rights, emphasizing the complexity of our current moment and exploring possible paths emanating from it into the future.
As one of the oldest solely documentary film festivals in the US, UNAFF has grown and earned the respect of audiences and filmmakers alike for its fearless independence and integrity. In addition to providing early outlets for films, many of which later went on to win major awards and accolades, UNAFF prides itself in creating a community forum with year-round programs for discovery and dialogue about different cultures, issues and solutions. We'll be screening (location TBA) on Oct. 22.
We hope you can catch the film at one of these awesome events! Check our events page for more details.
Gratefully, Gregg Jamback & Jamie Huss / Producers
__________________________________________________
In Pursuit of Justice, set in North Carolina, is a criminal justice documentary with a unique answer to wrongful convictions nationwide.
Our story begins September 25, 1991, when Greg, out partying with a friend, Johnny Beck, gets his truck stuck in a muddy field. At 3:30AM, as they walk out of the field, they pass the brutally beaten body of Jacquetta Thomas. Fewer than 18 hours later, both are arrested for Jacquetta's murder.
Greg and his family fought the system for 17 years. They sacrificed hours of time, spent over $130,000, and were denied at every judicial level. Without hope, Greg steeled himself to spending the rest of his life in prison.
Meanwhile, conservative North Carolina Supreme Court Chief Justice I. Beverly Lake, Jr. and his law clerk, Chris Mumma, were examining the causes of wrongful convictions. Their work led a politically divided state legislature to establish the North Carolina Innocence Inquiry Commission – a state supported, independent agency that has the power to completely investigate claims of innocence. Greg's case is historic – he's the first person in the country to be freed through this unique legal process.
Greg's story teaches us wrongful convictions can happen to anyone, and there are effective, reasonable reforms that can dramatically improve our criminal justice system. Each one of us is also a potential juror with a obligation to understand how our legal system works, the weaknesses that need strengthening in that system, and how our decisions can impact others' lives.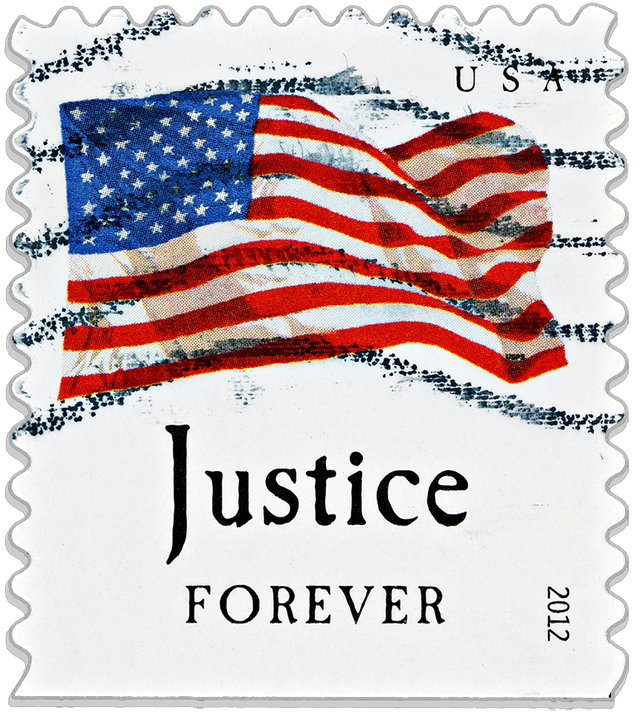 Check out our recent updates
New to our project? See where we have come from by browsing through our past email updates.
Greg Taylor – Ghost
tells the story of Greg's time in prison and his lost relationship with his daughter.
Footage that's not in IPOJ!
You can stream ($3.99) or download ($9.99) Ghost by clicking the link below.
Thanks to Our Supporters! (wait…for…it…)
Please check out our SUPPORT/ALL DONOR THANKS PAGE for a complete list of ALL donors! Donations of $350 or more qualify for final film credits. See an updated list HERE of our credits to date. You, too, could be added to the next film version submitted to film festivals.
Events
NEXT OPEN EVENTS:
Full Bloom Film Festival Statesville, NC Sept. 13 – 16.
Footcandle Film Festival Hickory, NC on Sept. 30 @ 4PM! We'll be the last film screening.
United Nations Association Film Festival Palo Alto, CA Oct. 18 – 28.
Click the link below for all the details and one hot tip on a film to see.
SEE YOU AT THE MOVIES!