108 South Spruce Street
Winston-Salem, NC 27101
(336) 287-2350
Email Us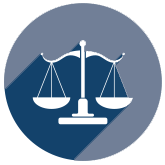 Greg Taylor – Ghost
tells the story of Greg's time in prison and his lost relationship with his daughter.
Footage that's not in IPOJ!
You can stream ($3.99) or download ($9.99) Ghost by clicking the link below.
Support This Project
With your contribution, we can make a powerful impact on our nation. Help bring criminal justice reforms to the rest of the country.
In Pursuit of Justice is a fiscally sponsored project of the International Documentary Association (IDA), a 501(c)(3) non-profit organization. Contributions are payable to the IDA and are tax-deductible to the extent permitted by law.