We need your help to complete the film.
Our goal is that this film will cause every other state in the union to create their own Innocence Inquiry Commissions or an equivalent. But, we have to complete the film first! And right now, NEW DONORS, every donation is doubled thanks to a matching $25,000 grant from the James G. Hanes Memorial Foundation.


Yes, you read it correctly, every donation from a new donor will be matched by the James G. Hanes Memorial Foundation. That's why we're "seeing double!"
What's left to do? Simply put, the very things that make a movie sizzle and some of the most expensive, direct out-of-pocket technical things.
Record two additional interviews (to help explain the creation of the NCIIC)
Shoot additional b-roll footage
Complete final editing
Purchase & license photographs/stock footage
Compose and record a musical score
"Color correct" the footage
Create marketing materials
Purchase E&O insurance
Design an overall graphic "treatment" including possible animation
"Sweeten" the audio
Hire a professional narrator (yes, that IS producer Gregg Jamback we all currently hear)
And that all costs money… our completion budget is $118,000.
Yes, it's a big number (well, maybe not by "Hollywood's" standards, but certainly by ours if we want to wrap this project while this topic is so hot!) But, there are lots of ways you can help! And, we are truly making steady progress along the way as donations come in. As of 11/22/17, and because of your support, we have raised just under $57,000. Thanks to this incredible matching grant we have the opportunity to raise the funds we need to complete the film by our October deadline. While we are grateful for every donation, one of the Grant's stipulations is that we can only use the grant to match new donors or sources of funds.
But whether you are a new donor or a repeat donor, pick one of the categories below and support our film. Every donor is acknowledged on our website. And if you have come to one of our screenings you know we will acknowledge you there, as well. Every donor $350 (or above) is included in our film credits. We're working on some other incredible perks, too! And, of course, every donor will receive a download of the completed film!
SUPPORT LEVELS JUST ANNOUNCED / FURTHER DETAILS RELEASED WEEK OF 3/12/17
Executive Producer(s) ($25,000 / 2 available / may discuss with Producers)
Associate Producer(s) ($10,000 / 5 available / may discuss with Producers)
Reform Leadership Circle ($5,000 / 10 available / may discuss with Producers)
Justice Lake Legacy Circle ($2,500 / 10 available / may discuss with Producers)
Circle 17 ($1,700) *$100 for every year Greg Taylor spent in prison
Reform Activists ($1,000 +)
Jurors ($500 +)
Witnesses ($350+) ** FINAL FILM CREDITS BEGIN HERE **
Film Fans ($100 +) Acknowledged on film's social media, website, & event media
Film Friends ($1 – 99) Acknowledged on film's social media, website, & event media
Multiple gifts from the same donor will be tallied for possible final film credits.
Make a Tax-Deductible Contribution
Of course, you can make a donation by clicking the donate button in the column on the right which will take you to our Fiscal Sponsor's (International Documentary Association) website where you can make a tax- deductible donation by credit card.
If you'd prefer to use a check (and save us the credit card processing fees), you can give us one at any of our events, or mail it /drop it off to us at:
Swiftwater Media 108 S. Spruce St WS,NC 27101 (we do batched mailings weekly to the IDA)
CHECKS: Make it out to "IDA". Please be sure to put "In Pursuit of Justice" in the memo line.
Join Our Mailing List
You can add your name to our mailing list by signing up for our newsletter ( SUBSCRIBE Button on this website). That will keep you in the loop about our film progress and upcoming events.
Getting others to SUBSCRIBE is a huge help to us. The more folks we can reach, the better…..so this is a valuable step you can do for us without spending any funds. Drive folks to our website, get them to SUBSCRIBE to our mailing list, and we'll be singing your praises!
Stay Tuned on Social Media
Many grant funding groups watch for Facebook "activity" and "growth" for an applicant's film project. No bones about it: We need people to support us by LIKING our Facebook page. We actively have 2 grant applications in at the moment!
We need you to make comments to ramp up our "engagement" level.
AND, most importantly, invite about a hundred of your friends ( hmm, is that asking too much?) to like our Facebook page…..please. So helpful for many reasons at this phase of the film project.
Host a House Party or Fundraiser / Sponsor an Existing Event
A great way to support our project is to hold a house party or host a fundraiser. Or if you are short on time to do an event, then offer to underwrite part of all of an event. Or simply donate some goods(drinks, food, paper supplies) to the event – just ask the event host how you can help.
HOUSE PARTY: Simply invite 8 to12 of your friends who are passionate about either film or criminal justice reform to your house. We'll come, show them some footage from the film, and have a great discussion. At the end, we all ask if they would support us by making a donation.
A "FROM THE HORSE'S MOUTH" EVENT
If you have some friends who are able to make larger donations, consider holding a "From the Horse's Mouth" event. It works much like a house party except we'll add a little extra spice by bringing Greg Taylor, one of his family, and/or his attorney, Chris Mumma. It's pretty dramatic to hear these folks tell their story in person. If you think you might be willing to hold that an event that can raise over $5,000, get in touch and we'll put it together.
It's not all about money – we need to build audience, too.
Book a Speaker / Hook Us Up Nationwide
BOOK A SPEAKER: We're happy to come talk to social action groups – either through your churches or civic organizations. Just give us a shout, and we'll set something up. We will gear it to the particular audience's needs. We do NOT need to ask for contributions. Again, we care also about increasing our audience for this film.
WHO DO YOU KNOW? If you are aware of a grant or an agency that might support our film, please let us know! Grants are an extremely important part of finding funds to complete the film. We have 2 grant applications pending right now! If you know a small foundation that is passionate about criminal justice issues, please give us a head's up. It is also critical that you think "NATIONWIDE" – groups, individuals, businesses that you want to hook up with us….make them aware of us.
WE HAVE BIGGER EVENTS THAT WILL NEED VOLUNTEERS:We have plans in the works for a couple of large fundraising events later in the fall. If you'd be willing to volunteer with us as we put these events together, please contact Gregg. You could be a greeter, a check-in table person, an extra set of hands for set-up,or an errand runner the day of the event. It ALL matters!
REMEMBER WHY WE ARE ALL DOING THIS:The story of Greg Taylor, his family, the investigation and trial that sentenced him to prison is powerful. The story of the creation of the North Carolina Innocence Inquiry Commission is inspiring.
We believe that sharing this story with people across the country will help free more innocent people from prison and will help keep others from being wrongfully convicted in the first place.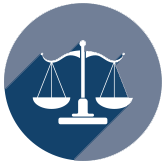 Support This Project
With your contribution, we can make a powerful impact on our nation. Help bring criminal justice reforms to the rest of the country.
In Pursuit of Justice is a fiscally sponsored project of the International Documentary Association (IDA), a 501(c)(3) non-profit organization. Contributions are payable to the IDA and are tax-deductible to the extent permitted by law.