Here are our upcoming events We're taking the film to the New Hampshire Film Festival on Thursday, Oct. 11 @ 10:25 AM at the Music Hall in Portsmouth, New Hampshire. We're actually the first film of the festival! We're screening on New Hampshire Film Day. Why? Because Gregg is a native of New Hampshire. For ticket info click the NHFF laurel. And come on by and check us out.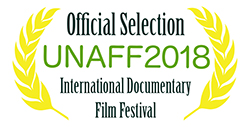 We are excited to be making our West Coast Premiere at the United Nations Association Film Festival in Palo Alto, CA. This year's theme TOMORROW? continues our two decades long celebration of the Universal Declaration of Human Rights, emphasizing the complexity of our current moment and exploring possible paths emanating from it into the future.
As one of the oldest solely documentary film festivals in the US, UNAFF has grown and earned the respect of audiences and filmmakers alike for its fearless independence and integrity. In addition to providing early outlets for films, many of which later went on to win major awards and accolades, UNAFF prides itself in creating a community forum with year-round programs for discovery and dialogue about different cultures, issues and solutions. We'll be screening @ 5:40 on Oct. 22 at the Mitchell Park Community Center, 3700 Middlefield Road, in Palo Alto. Check out their entire schedule here.
As always, if you attend any of our screenings be sure to say hello and vote for us in the Audience Choice Award!
Check back soon to find out where else the film will be screening!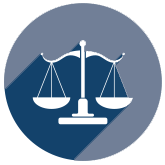 Greg Taylor – Ghost
tells the story of Greg's time in prison and his lost relationship with his daughter.
Footage that's not in IPOJ!
You can stream ($3.99) or download ($9.99) Ghost by clicking the link below.
Support This Project
With your contribution, we can make a powerful impact on our nation. Help bring criminal justice reforms to the rest of the country.
In Pursuit of Justice is a fiscally sponsored project of the International Documentary Association (IDA), a 501(c)(3) non-profit organization. Contributions are payable to the IDA and are tax-deductible to the extent permitted by law.