We've got a busy month in March!
We're screening our film three times. Why? Well, you always learn something watching your work with other people, we still want more (and more) people to know about Greg Taylor's story, and we need to make sure we meet our $5,000 match challenge.
Work-in-progress screening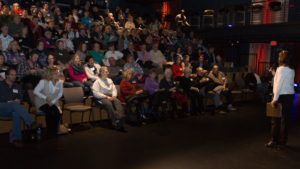 s are kind of a unique beast. Each one is a snapshot in time. It may incorporate some new footage that's become available to us, new thinking about the order of the film, or a new attempt to clarify an explanation. It's not like the whole film has changed. The majority of it remains the same. But, we hope that each change we make makes the film better and more powerful. Your feedback is crucial to making that happen. This month is extra special because we are introducing new music into the mix.
We get our feedback three ways. First, just by sitting in a dark room can teach us a lot and hearing your questions right after a screening is always helpful. Second, we enjoy engaging with anyone who wants to about the film after you have seen it. We'll meet for coffee, wine, or food and hear what you have to say. Third, we try and get everyone's email address so we can keep you updated about our progress and so we can send you a survey to fill out.
Screenings are great for us because they help us spread the word, both about the film, and about criminal justice reform. At this stage in our film's life we need to spread the word as much as possible so that when we release it (we're aiming for October, 2017) there will be people who want to watch it. We know that people are still talking about the screening we had here in Winston-Salem right after the first of the year.
And then, there's fundraising. We are really learning that not only does it take a village to raise a child – it takes a village to finance an independent film! We've had some great friends step up and offer a $5,000 match until March 27th. That means (if you are new to this business) that they will match every donation we get up to $5,000. That amount of money allows us to do a lot of things that will make this film better.
So please try and come to one of our screenings this month.
Monday, March 13, at the Arts Council Theater 120 Morris Street in Durham, NC. We're having a reception beginning at 5:30 at which you can meet Greg Taylor, Chris Mumma, and other people from our film. The program starts at 7:00 and we'll have a Q&A with Greg & Chris after the film is done.
Tuesday, March 21 at the Hanesbrands Theatre, 209 N. Spruce Street in Winston-Salem. Doors open at 6:15, program at 7:00 and a Q&A will follow.
Thursday, March 30 at Ovation Sound, 4310 Enterprise Dr., Suite E, in Winston-Salem. Doors open at 6:15, program at 7:00 and a Q&A with composer Evan Richey will follow. Seating is limited for this one. Please RSVP by emailing gregg at gjamback@swiftwatermedia.com
Hope we see you at a screening in March!